Mastering First Aid with MyCPR NOW: Dive into Comprehensive Training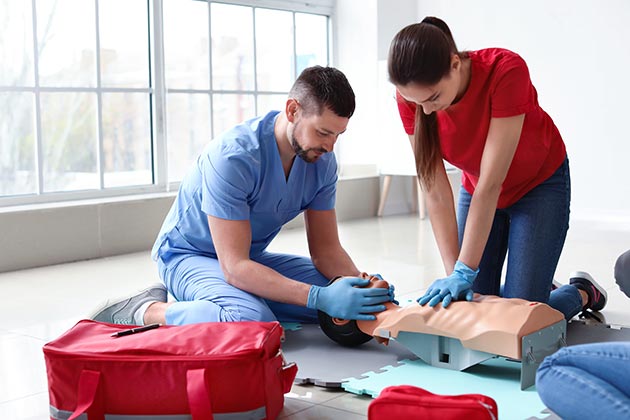 The realm of emergency situations is unpredictable, demanding swift actions and the right knowledge. For those wishing to be at the forefront of responding to such crises, understanding CPR, first aid, and the intricacies of handling bloodborne pathogens becomes crucial. This is where MyCPR NOW steps in as a beacon of knowledge and training.
Today, when you think about comprehensive emergency response training, the name that invariably comes to the fore is MyCPR NOW. But what makes it stand apart? The answer lies in its all-encompassing approach. While most courses might provide CPR training, the inclusion of first aid and a deep dive into bloodborne pathogens showcases its commitment to holistic learning.
First aid isn't just about band-aids. It's about correctly assessing a situation and taking the necessary actions, whether it's a minor cut or a major injury. CPR, on the other hand, can be the very difference between life and death in certain emergencies. But MyCPR NOW doesn't stop there. In today's world, where health emergencies can take multiple forms, understanding bloodborne pathogens and their safe management is invaluable.
All of these modules are housed under a single, user-friendly platform, making the learning experience not just informative but also engaging. The real-world applicability, combined with expert guidance, ensures that once you complete the course, you are not just certified but genuinely skilled.
In essence, MyCPR NOW doesn't just offer a course; it provides a path—a path to becoming a well-equipped first responder, ready to tackle the uncertainties of emergencies. Whether you're a professional looking to enhance your skills or someone wanting to be prepared, this certification program is your passport to proficiency.