Road to Recovery: Effective Drug Rehab Options in Tennessee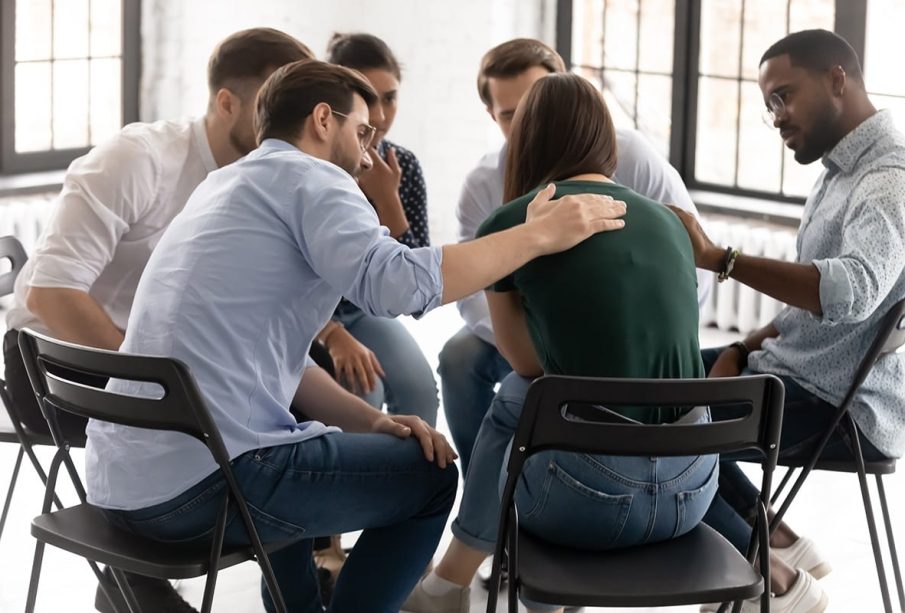 Drug addiction is a severe problem that affects many lives in Tennessee. In 2017, over 1,800 drug overdose deaths were reported in Tennessee, making it one of the highest in the country. Drug rehab programs are essential for individuals battling drug addiction, but finding the right one can be overwhelming. Many individuals often struggle to find the best drug rehab in Tennessee that will provide the necessary care and support. Therefore, this blog will provide helpful information to guide you in selecting the best drug rehab Tennessee for you or your loved ones.
Identify the type of drug rehab program that is right for you
There are many types of drug rehab programs in Tennessee offered by different healthcare providers. Therefore, it's essential to identify the type of drug rehab program that is suitable for you or your loved one. Some of the common types of drug rehab programs in Tennessee include outpatient, inpatient, partial hospitalization, and residential treatment.
Outpatient drug rehab is suitable for individuals with mild addiction and offer flexible treatment options. Inpatient rehabilitation is ideal for individuals with severe addiction and require round-the-clock supervision and support.
On the other hand, partial hospitalization programs are suitable for individuals with co-occurring disorders, while residential treatment provides an immersive experience that focuses on recovery.
Accreditation and licensing
It's essential to ensure that the drug rehab program you choose in Tennessee is accredited and licensed by the state. Accreditation and licensing ensure that the rehab facility's treatment programs and services are following safety and quality standards. Look for drug rehabs that have accreditation from the Commission on Accreditation of Rehabilitation Facilities (CARF) or the Joint Commission on Accreditation of Healthcare Organizations (JCAHO).
Cost and insurance coverage
Drug rehab can be expensive, and it's essential to determine if your health insurance covers the cost of treatment. Most drug rehab programs in Tennessee accept insurance. You should contact your insurance provider to confirm the level of coverage and out-of-pocket expenses.
If your insurance does not cover the cost of treatment, you should know the total cost of rehab and the payment options available. Some drug rehab programs offer financing options, sliding scale payment, or scholarships to help individuals who cannot afford treatment.
Location and amenities
The location of a drug rehab program in Tennessee can significantly impact your recovery experience. If you're considering outpatient treatment, the location of the drug rehab should be accessible and convenient. On the other hand, if you're looking for residential treatment, you can choose a location away from your usual environment to help you focus on recovery without any distractions.
The amenities and environment of the rehab program should also be considered. Some rehab programs offer beautiful and serene environments, recreational activities, and various therapies that can provide an incredible recovery experience.
Aftercare and support
The road to recovery from drug addiction is not easy and involves a lot of effort and commitment. Aftercare and support can play a significant role in maintaining sobriety and preventing relapse. Therefore, it's essential to choose a drug rehab program in Tennessee that offers aftercare and support programs.
Some aftercare and support programs include follow-up care, addiction education, outpatient therapy, and community support groups. These support programs can help individuals to stay on track and maintain sobriety after leaving the rehab facility.
Conclusion:
Finding the right drug rehab program in Tennessee can be a challenging task. However, understanding the critical factors to consider can help you make an informed decision. By identifying the type of rehab program that is right for you, ensuring accreditation, determining the cost and insurance coverage, considering the location and amenities, and checking aftercare and support programs, you can select the best rehab program for you or your loved one. Remember, the right rehab program can make a significant difference in your journey to recovery.